Dow 4,000. Food shortages. A bubble in Treasury notes. Fortune spoke to
eight of the market's sharpest thinkers and what they had to say about
the future is frightening.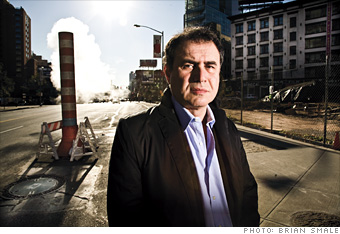 Known as Dr. Doom, the NYU economics professor saw the mortgage-related meltdown coming.
We are in the middle of a very severe recession that's going to continue through all of 2009 - the worst U.S. recession in the past 50 years. It's the bursting of a huge leveraged-up credit bubble. There's no going back, and there is no bottom to it. It was excessive in everything from subprime to prime, from credit cards to student loans, from corporate bonds to muni bonds. You name it. And it's all reversing right now in a very, very massive way. At this point it's not just a U.S. recession. All of the advanced economies are at the beginning of a hard landing. And emerging markets, beginning with China, are in a severe slowdown. So we're having a global recession and it's becoming worse.
Click link for more.